Commercial Electrical Services
Setting the Standard with Every Project
Pinnacle | Romeoville, IL
Serving Chicagoland and Surrounding Cities
Connelly Electric provides a wide range of commercial electrical contractor services in the Chicago metropolitan area. Our qualified team of electricians and support staff can handle even the largest, most complex projects in every major market, including  Health Care, Industrial, Commercial, Residential Mixed Use, Retail and Hospitality, Education, and Tenant Interiors.  View our previous electrical projects. We understand the importance of detailed planning, skilled project management, and unrivaled customer service, and we provide our clients with these important aspects of success throughout every project.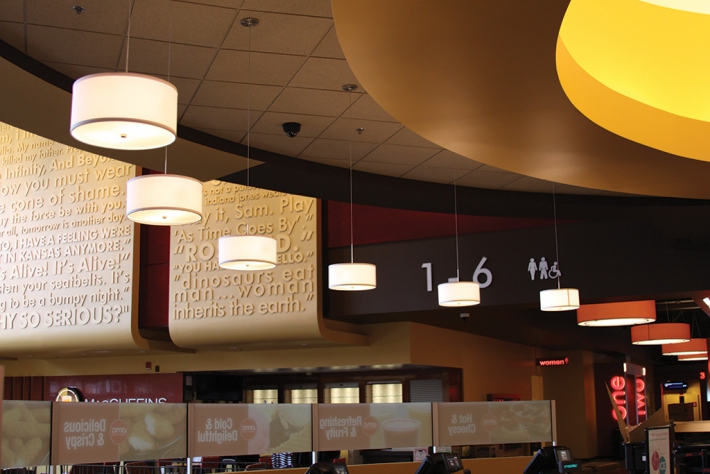 No Electrical Service Project is Too Large
Our Chicago electricians have the skills and experience to successfully complete your job, whether you're seeking electrical services for a new or renovated theater complex, major hospital construction or infrastructure update, big box retail store, regional shopping center construction or expansion, school construction or renovation, or just about any other project. Our engineers deliver attractive solutions, unique designs, and high-quality results.
Our team has the flexibility to offer fully customized solutions to meet each client's specific needs and requirements. Our wide range of electrical services allows us to be the single-source solution for your organization's needs, from data and communication lines to power sources and lighting. When you work with Connelly Electric, you always receive the highest level of customer support throughout the project, from design/build to final installation. Regardless of the scale, scope or stage of construction, we help your project reach completion quickly and efficiently.
Electrical Services we offer in the Chicago, IL area are:
Electrical Construction – Our experienced team with you for the entire project. We know the needs of your facility because we work with customers in about every major market on electrical construction projects of all sizes.  
Electrical Installation – Another electrical service area of expertise for our team is Electrical Installation. Our work entails the installation of electrical equipment and electrical wiring for your project.
Electrical Engineering – Our electrical engineer services begin with helping you schedule, plan, and perform a cost analysis of your project. We utilize Building Information Modeling (BIM). Learn more about BIM here.
Low Voltage – As low voltage electrical contractors, our services for low voltage usually consists of planning, installing and maintenance of electrical equipment and devices.
Electrical Service & Maintenance – Working with us your business gains a service and maintenance partner. We provide training on any system we install. 
View our Commercial Electrical Services Portfolio