LEED® Certification
Efficiency Through Better Design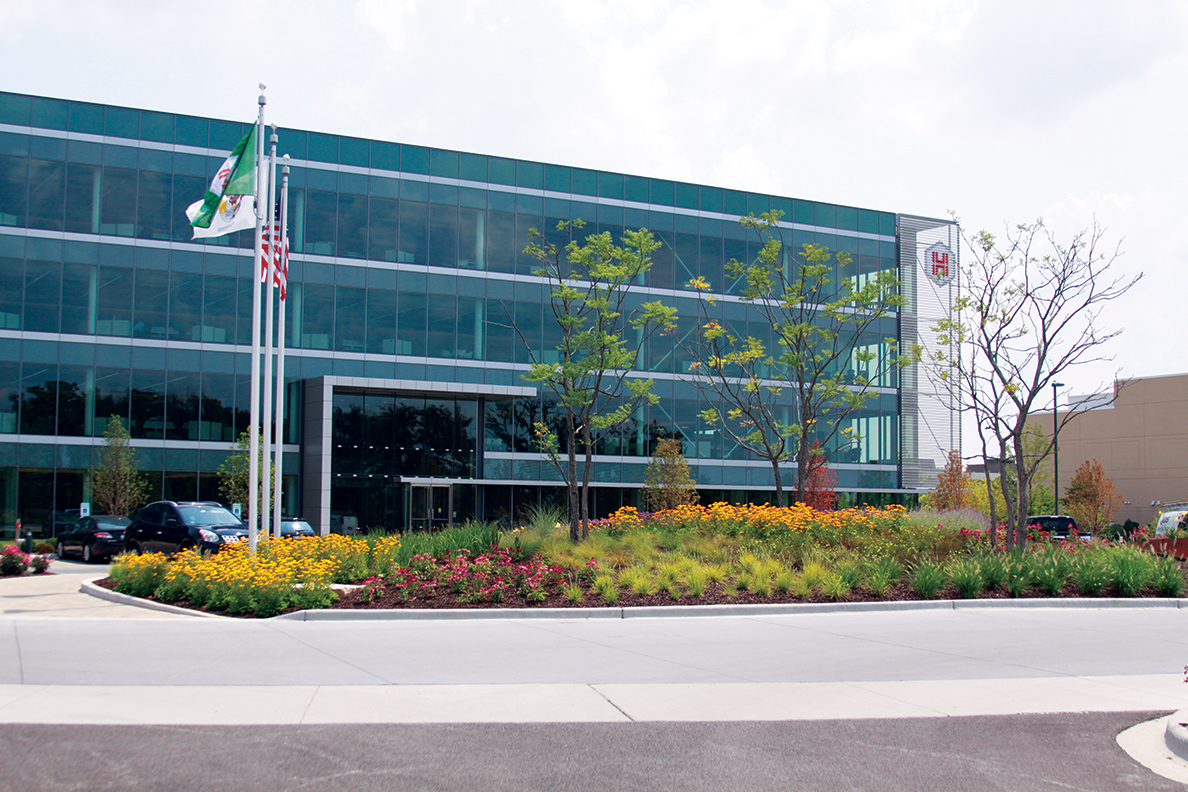 The Hub Group | Oak Brook, IL
As a leader in the electrical contracting industry, Connelly Electric strives to remain on the leading edge of innovative technologies and practices. As part of this commitment, we undertake a variety of projects that meet the rigorous standards required to achieve LEED® certification.
What is LEED®?
Leadership in Energy and Environmental Design (LEED®) is a widely recognized building and construction certification system developed by the United States Green Building Council (USGBC). LEED® certification, which is voluntary, is achieved by receiving an overall high score in the following metrics:
Site sustainability
Water efficiency
Energy and atmosphere emissions reduction
Material and resource utilization
Improved indoor environmental quality
LEED® certification can be applied to new construction, core and shell construction, commercial interiors, and any upgrades or retrofits to existing facilities. Connelly Electric has worked in each of these areas to implement cutting-edge products and methods, maximizing the efficiency of each project we undertake. We are proud to have LEED® Accredited Professionals on staff, helping our clients understand the benefits and long-term savings that come from a well-planned, LEED® certified project, plus providing successful LEED® project management.

Our LEED® Certified Projects
Based on the number of points achieved, a project receives one of four rating levels: Certified, Silver, Gold, or Platinum (from lowest to highest). Our LEED® certified projects are:
Rated LEED® Silver
Solera Senior Living Facility
College of DuPage Department of Homeland Security
FHP/Prairie Point West
Loyola Alumni Student Center
Marriott Hotel
Prairie MOB
Roosevelt University
Westfield Ford
Wirtz Beverage
Rated LEED® Gold
Channahon Corporate Center
College of DuPage (COD) Technology Center
Hub Group Phase I
HUB Group Phase II
IDI Channahon
IKEA Distribution Center
Pinnacle XXIII
University of Chicago